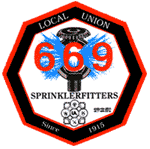 Mission Statement

To provide you and your occupants peace of mind with approved fire protection systems using only top quality materials and union craftsmen.

If you are not familiar with our company and your first contact with us is online: We would be pleased to hear from you! Please let us know what your needs and questions are, we will be more than happy to help.

In brief, you should know the following about us: our company was established in 1968 and had been responsible for providing outstanding fire protection service ever since. Our specialty is in the area of Dry systems, wet systems, inspections, fire pump testing, repairs and maintenance.

TO CONTACT US:

1008 TERMINAL ROAD
LANSING, MI 48906
TELEPHONE: (517) 321-1145